LEARN AT HOME WITH FOLEY PREP
At Foley Prep we handle adversity like champions. In addition to our superb in-person tutoring services at 7 locations throughout New Jersey, our team of more than 50 Foley Prep Pros will assist your children in Foley Prep Chat Rooms for the duration of the widespread school shutdowns.
Live On Demand Tutoring
Until June 1st, students in the Foley Prep Chat Rooms will be moderated by our Foley Pros and get access to on-demand tutoring at a substantial discount: $90 per hour ($50 off the normal $140/hr rate) in many subjects such as:
SAT and ACT Prep
Tutoring for AP Biology, AP Calculus (AB and BC), AP Chemistry, AP Computer Science, AP Economics, AP Physics, AP Statistics, AP Environmental Studies, AP Psychology, AP English, AP US History, and more…
Academic tutoring for most high school subjects, including expert help with English papers
We are here to help kids fight boredom, ennui, and disengagement. We see this as an opportunity to open kids' eyes to remote learning – something they'll be increasingly asked to do in their lifetimes.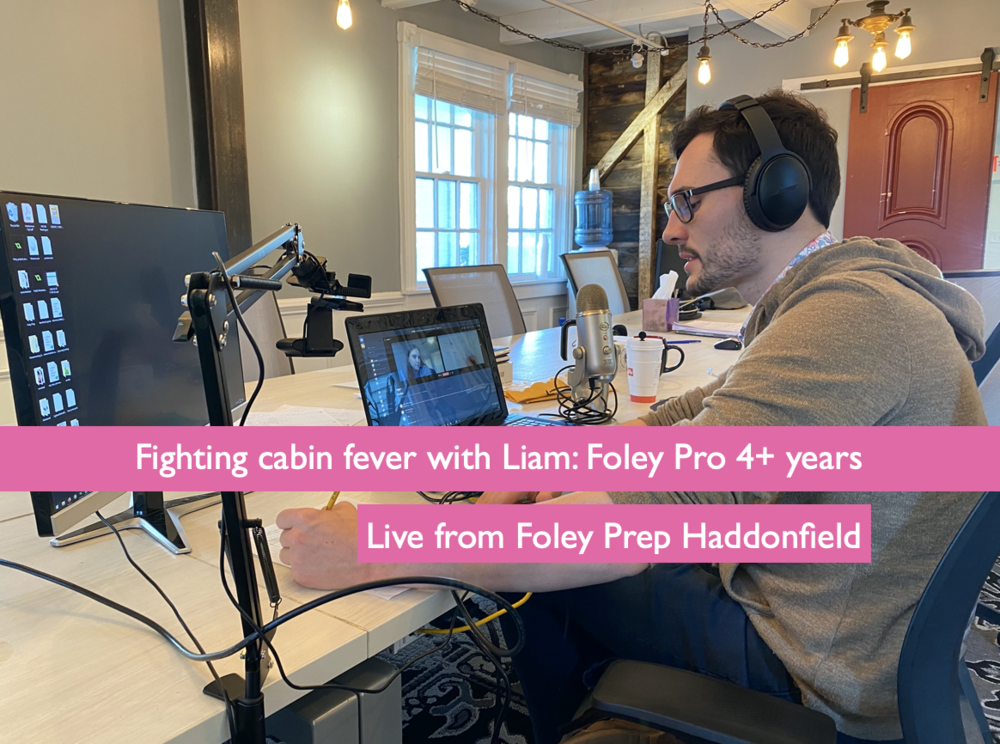 Participating students will be engaged with encouraging text and live video chat with Foley Prep Pros who will utilize virtual white boards, screensharing to help with assignments, and other means to make learning more efficient and fun.
All 50+ Foley Prep Pros are based in New Jersey, and all are established experts in their subjects who have spent thousands of hours relating to – and guiding – Foley Prep students to success. All Foley Pros are subject to security background checks. View our team page.
We are uncompromising when it comes to the quality of your child's education and look forward to keeping our students on track and motivated during this most unusual time.
How to Get Started:
Create a Discord username
https://discordapp.com/

Purchase the Access Pass

Purchase online here
or call our main phone line at (732) 412-1416

The one-time $50 access fee is a "cover charge" to get discounted, Live On Demand Services through June 1st.

9am-9pm Monday-Thursday
9am-5pm Saturday and Sunday

The one-time $50 fee gives unlimited access, all day access to our chat rooms. There, students can hangout all day to get encouragement and access expert help on their schoolwork.

While in the main room you can meet our tutors, ask questions about material, and get some basic advice. To get instant, expert help from a Foley Pro, you can request on-demand tutoring (pricing below) from the moderator of the main room.
You will then have a direct video conversation with a Foley Prep Pro, who will use a virtual whiteboard or one of our other online tools as necessary.

$1.50 per minute (on demand) 1-on-1
$90 per hour (on demand) 1-on-1 (Normally $140 per hour)
$60 per 90-minute session up to 8 students
$25 mock tests (Normally $50)

Join the Foley Prep Discord Server

Students can hangout as long as they like in the main rooms – they are designed to keep students motivated during long hours of online schoolwork. Foley Prep Pros will encourage students to stay on task with their studies and solicit questions; students' questions will be fielded, but to get detailed questions answered, students will be invited to subject-specific rooms that are monitored by Foley Prep subject-area experts.
FAQs
"Can I schedule a time with a tutor? Does it have to be on-demand?"
Students can always book a time! We have been tutoring online and in-person for more than 15 years. To book an appointment with one of our Foley Prep Pros, you can simply call us at 732-412-1416 or use our online booking tool.
"What are the main benefits of paying the $50 fee to join one of the main chat rooms?"

The $50 access fee gets you access to $90/hr on demand tutoring and $25 mock tests to take at home, which normally cost $140/hr and $50/test respectively. They're also on-demand, so students receive answers to questions in real time.
Do I have to pay an access fee to get traditional online or in-person tutoring.

You do not have to pay an access fee to get traditional online or in-person tutoring. We have expanded daytime sessions both online and in-person for the following services:
1-on-1 tutoring for test prep and academic subjects
90-minute semi-private in-person (up to 5 students) and online tutoring for groups up to 8 students
If you join one of the scheduled sessions or pre-book your tutoring time, you have the comfort of knowing you have a secure time to meet with our Foley Prep Pros.